Department of


Institutional Research & Assessment
Staff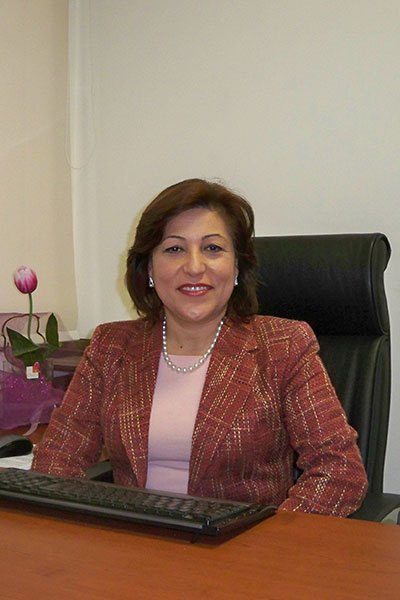 Diane Issa-Nauffal, Ph.D.
Director
Phone: 961-1-786456 Ext. 1232
E-mail: diane.nauffal@lau.edu.lb
Dr. Diane I. Nauffal is an assistant professor in the Department of Education in the Lebanese American University (LAU). In 2008, she established the office of Institutional Research and Assessment providing the various academic and administrative units with timely, accurate and consistent data in, on and about the institution to enhance institutional effectiveness by supporting decision making, planning, policy formulation, accreditation and institutional effectiveness efforts.
In 2010, Dr. Nauffal completed work with a group of researchers on developing a draft law for the establishment of a national quality assurance agency in Lebanon. Currently she is involved in a TEMPUS project which aims at developing the procedural and operational framework for the national agency as well as the human resource expertise needed for the sustainability of its operations. These projects aim to enhance the academic quality of higher education at the national level and encourage purposeful and needed improvement through the employment of quality assurance mechanisms and best practices.
Dr. Nauffal was elected president for the Lebanese Association for Educational Studies (LAES) for 2012-2014. She has recently been appointed to serve on the National Taskforce for University Governance.
Dr. Nauffal has several publications in the area of leadership and management in higher education and in the assessment of student engagement and learning. Dr. Nauffal received her Bachelor of Science degree in Mathematics and her Masters of Arts degree in Mathematics Education from the American University of Beirut, Lebanon. She earned her PhD in Educational Management and Policy from the University of Birmingham, UK.
Contact information
Mailing Address
Department of Institutional Research and Assessment
Lebanese American University
P.O. Box 13-5053
Beirut, Lebanon
Location
Beirut Campus
Orme Gray, Level 3
Rooms 302, 303, and 304
Phone
961-1-786456 Ext: 1484 / 1783 / 1384 / 1338 / 1232
Fax
961-1-786449
E-Mail